Scooped ice cream Cream Puff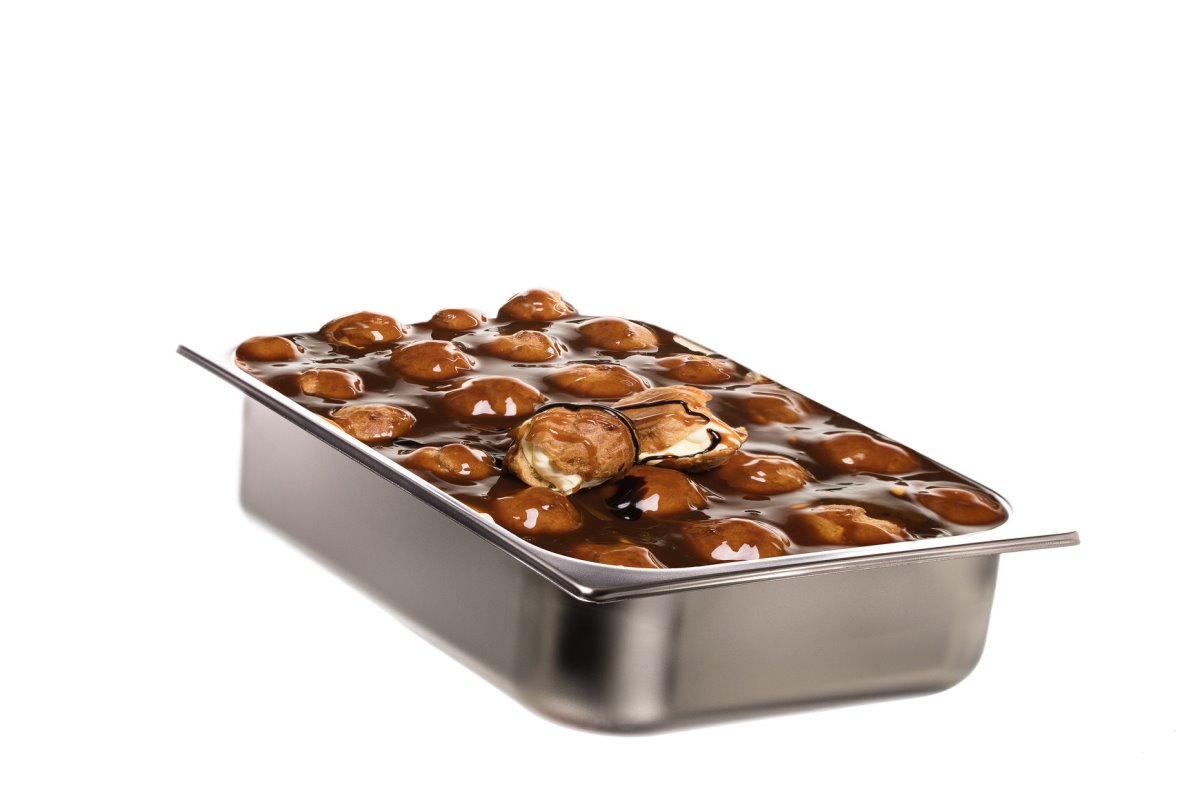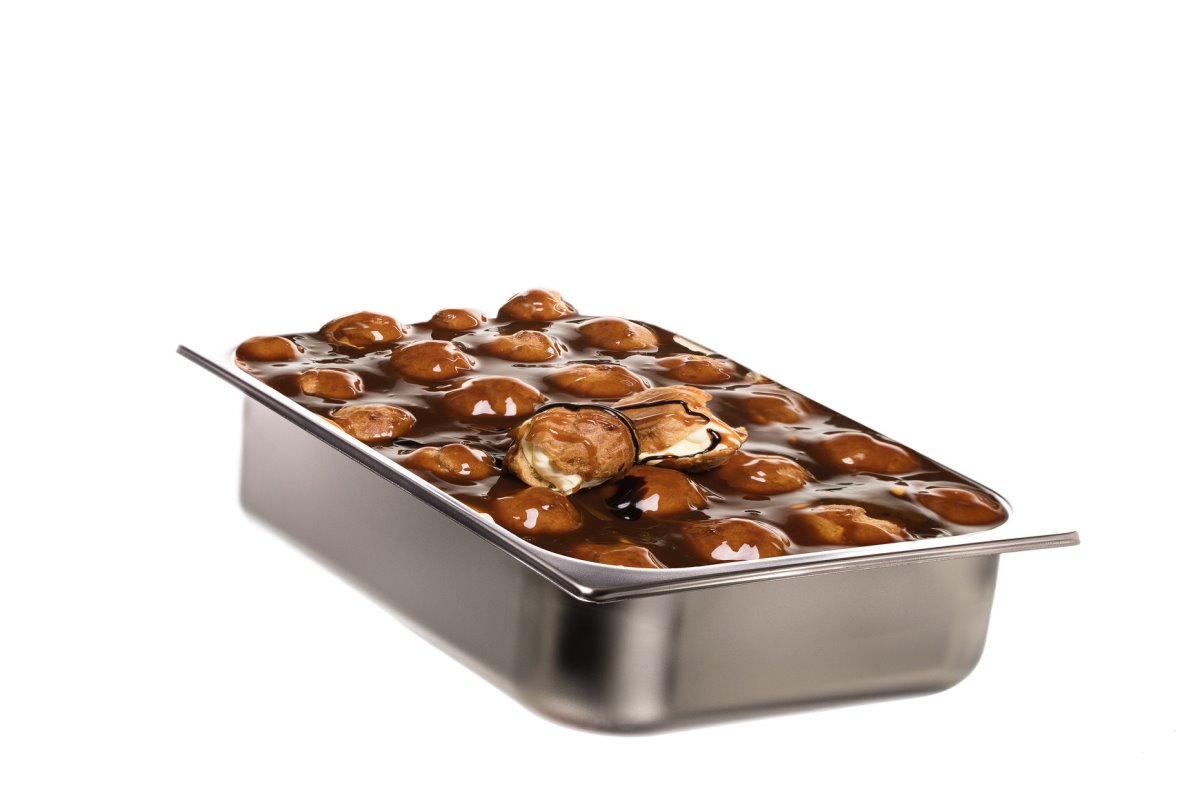 TRADITIONAL TASTE FROM THE CZECH REPUBLIC
---
Pieces of puff dough with vanilla cream? Precisely this will please fans of traditional Czech cream cakes. The base consists of vanilla ice cream with rum essence dotted with small cream puffs and covered with a thick layer of caramel.
Packaging: 5l
Allergens: milk including lactose, gluten, soya beans
Technical specifications: Store in a freezer box at a temperature of - 18 °C.
Other products from the category:
Copyright © 2021 - created in Zlin by WebooAll rights reserved