Traditional Czech cakes and desserts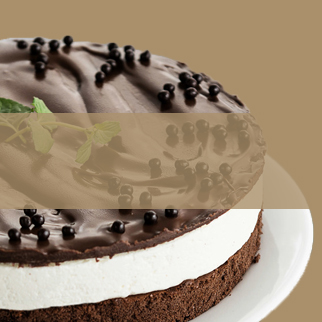 Fluffy sponge cakes, light creams, fresh fruit and the finest pieces of chocolate or nuts in premium quality.
Enjoy the taste of our confectionery product range of lastra slices, semifreddo desserts, semifreddo cakes or classic cakes.
Let yourself be taken away with the great taste and original decorations of our HANDMADE confectionery range.
For easy handling, some of our products are pre-labelled for the same large portions, individually packed or even pre-sliced.
Copyright © 2023 - created in Zlin by WebooAll rights reserved